Careers
Expert careers guidance is a core pillar at Hinckley Academy, allowing our students to raise their aspirations and be supported to explore destinations they had never even considered before. Our most important aim is to support, guide and advise students in order to make them confident, independent and able to make well-informed, realistic careers decisions. Our careers programme ensures students leave us prepared for the world of work, higher education or apprenticeships.
We strive to inspire and motivate our students in all year groups in order to fulfil their potential. The academy adheres to the Careers Strategy and the 8 Gatsby Benchmarks in order to help every student develop high aspirations and consider a broad and ambitious range of careers, this is done whilst reflecting Hinckley Academy's ethos of 'Learners First, It's About Learning, No Barriers'.
Students benefit from our extensive Key Stage 3 careers programme, delivered within the PSHE curriculum, which encourages students to consider their future plans and to discuss their aspirations and ambitions. Students at Key Stage 3 will also take part in interview practise, plan and produce personal statements, visit a leading university and take part in financial management workshops.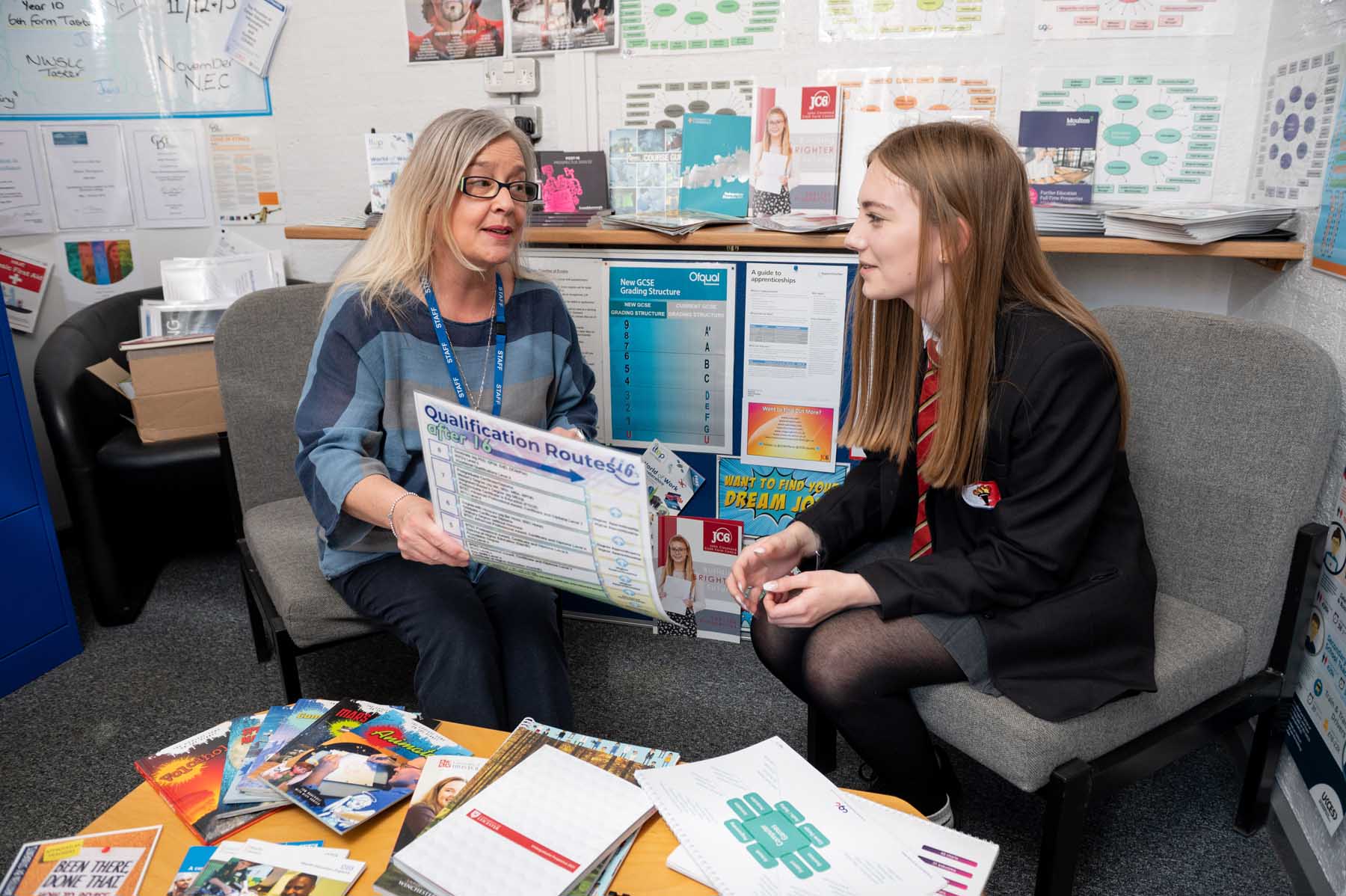 As students enter Key Stage 4, it is important that careers education remains high profile as learners get ever closer to their future career and study opportunities. We build on the foundation laid in Key Stage 3 by providing an expert careers programme, ensuring that students leave us with not only outstanding results, but also with the knowledge and experience to make their dreams come true.
Our Key Stage 4 Options Evening and supporting assemblies allow students to not only hear about the courses available to them at Hinckley Academy, but also about the wide variety of careers, industries and opportunities that studying each course presents. As students make these important decisions our team of tutors and subject leaders will be on hand to offer additional support. All students also have the opportunity to take part in a one to one session with our Careers Advisor,
Mrs H Thompson, this is a fantastic opportunity for students to receive guidance from an experienced professional and to discuss their future plans in depth. Year 10 and 11 students have the opportunity to take part in careers workshops, university visits, work experience, mock interviews and to hear from guest speakers, as well as receiving tailored support with Post-16 applications.
Hinckley Academy provides a safe and secure environment where all students can flourish, where everyone is treated in a fair and consistent manner and all careers related information will be open to all students irrespective of age and sex, to ensure equal opportunities for all.
For additional information and support please contact our careers team:
Mrs H Thompson, Careers Advisor - hthompson@hajc.leics.sch.uk