Open Evening - Thursday 23rd September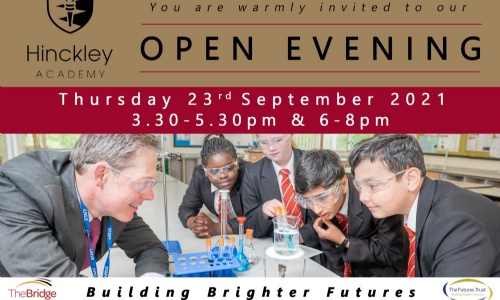 You are invited to join us on Thursday 23rd September 2021...
We are delighted to announce that our next Hinckley Academy Open Evening will take place on Thursday 23rd September 2021, 3:30-5:30pm and 6-8pm.
This event will allow prospective students and their families to hear a talk from our Head of School, tour our facilities, see our new Bridge 'mini school' for Year 7 students, meet our specialist team and witness our impressive academic and extracurricular offer first hand.
Come along and find out more about how we are 'Building Brighter Futures'!
Please note that visitors do not need to book to attend this event.