Exploring The Craft of Writing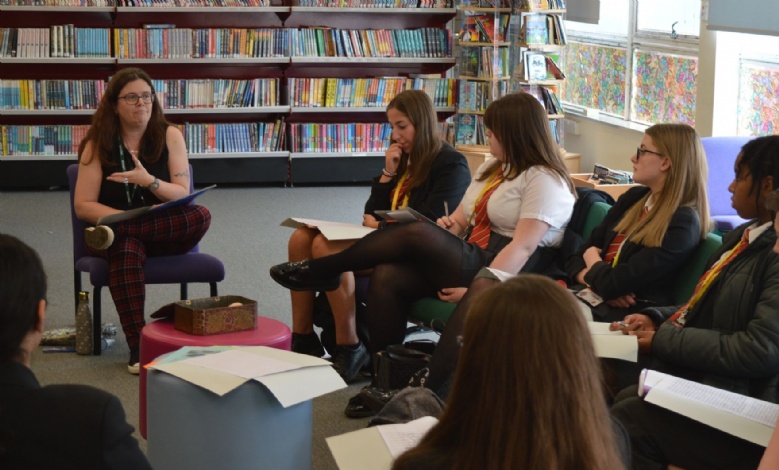 Students enjoy studying the craft of writing in Creative Writing Workshop.
Thirteen students in Year 10 were selected by our Librarian Mrs Crisp to participate in a Creative Writing Workshop with Jo from Creative Learning Services.
The workshop started with a warm up word association game before students were introduced to a box of writing prompts. Items inside the box includes a dolls head and a set of old keys. The group were tasked with imagining that a character has just found one of the items under their bed and to write a piece about what happens next. The group spent half an hour writing their original piece from the prompt and Jo shared how impressed she was with the silent students as they focused on writing at least one side of A4 each.
The workshop then moved onto exploring editing techniques which students can use to 'prune' their work. Jo explained the importance of the editing process and how many first drafts of famous books would look nothing like the versions we know so well. The group were introduced to a number of techniques including show don't tell and cutting adverbs as they spent the rest of the session editing their original piece of creative writing.
Well done to everyone who took part.