The Bridge End of Year Celebration Assembly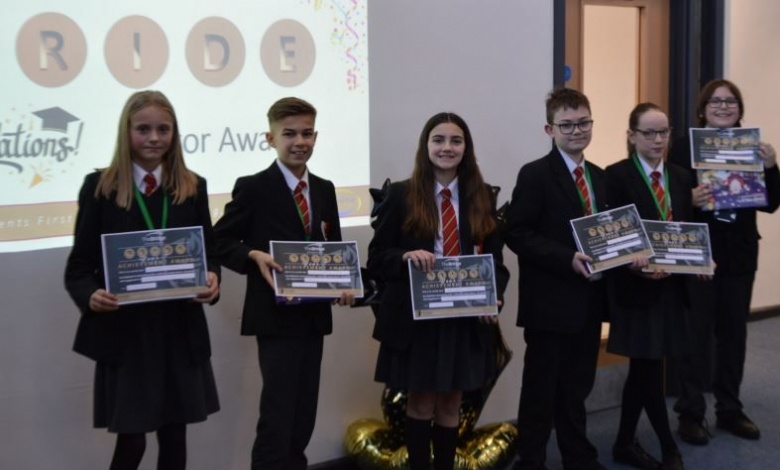 Year 7 enjoyed a celebration assembly in The Bridge to bring 2021 to a close
On Friday 10th December students and staff took part in an end of term Celebration Assembly in The Bridge. Recorded for parents and carers, the assembly saw students receive certificates, badges and sweet treats to celebrate their successful first term as Year 7 students.
Accolades students received included, musical and sports participation certificates, achievement point awards, tutor awards, department nominations and the PRIDE of Hinckley award. The event also celebrated 100% attendance and the winners of the inter-form dodgeball competition -7HLL!
Our new PRIDE badges were also launched at the event. Students are awarded a badge for each letter of PRIDE as they accumulate points, receiving their first badge 'P' after they receive 300 PRIDE points. The ten students with the most PRIDE points can be seen below, with two students having already received two badges! This wonderful celebration of student achievement was a fantastic way to bring the term to a close and The Bridge team would like to congratulate every Year 7 student for showing PRIDE this term and wish everyone a safe and merry Christmas!