Celebrating GCSE Success!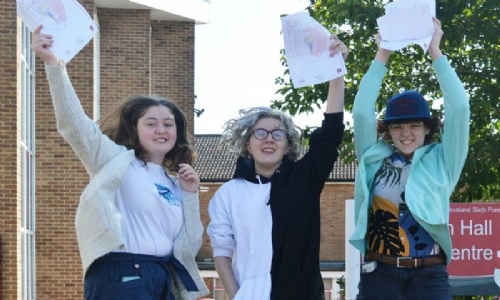 Students celebrated their GCSE and BTEC Level 2 results on Thursday 12th August
Hinckley Academy welcomed their Year 11 students back to celebrate their achievements and hard work on Thursday 12th August 2021, as they collected their GCSE results. Alongside sharing their congratulations, staff were also on hand to offer students expert guidance as they begin an exciting new chapter.
Celebrating success across the board, student destinations included apprenticeships, pathways within the armed forces and sixth form study, with a high percentage of students once again applying to stay and study in the John Cleveland Sixth Form Centre.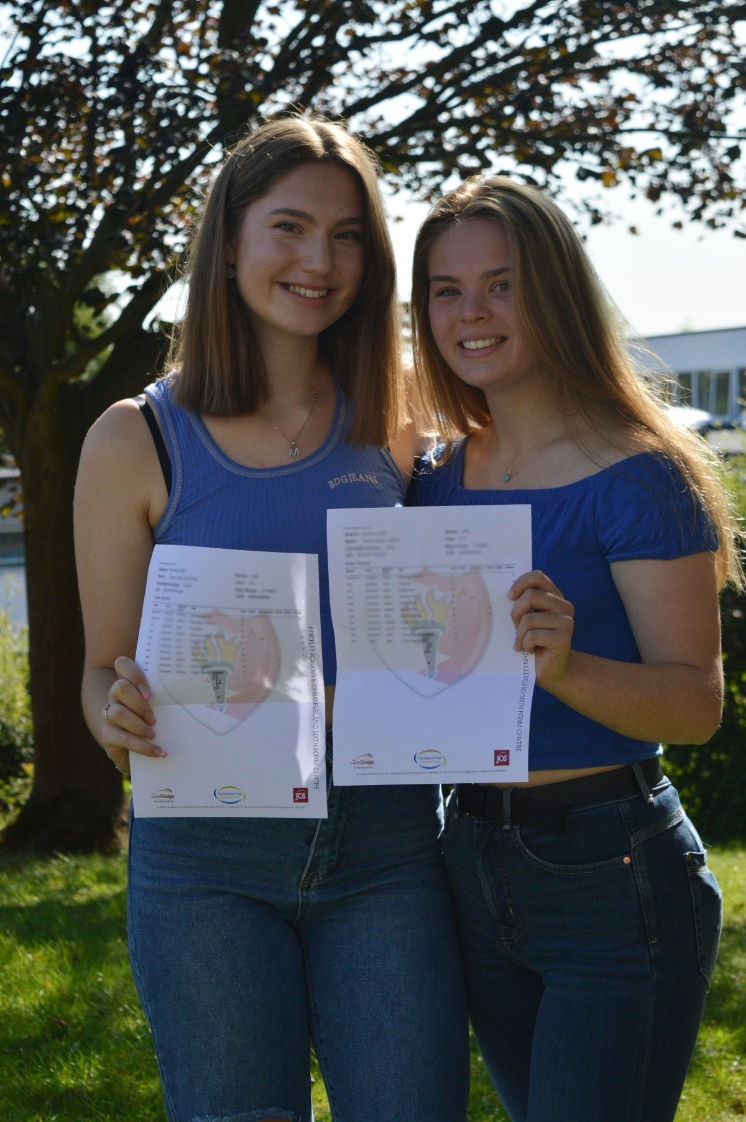 Mrs Hickman, Hinckley Academy's newly appointed Head of School said, "We are incredibly proud of our students who have shown a real determination to succeed and flourish throughout their GCSEs, regardless of the impact of the pandemic. Our results this year reflect our strong forward trajectory to success and it is wonderful to see our students gain the qualifications they need to continue the next steps of their education, with excellent results being seen in English, Maths and Science and across the board."
Susie, who celebrated an amazing 11 GCSEs at grades 9-8 is just one of the students who has decided to continue her studies at John Cleveland Sixth Form Centre after receiving exceptional results. Shedding tears of joy, Susie is excited to be studying A Levels in Biology, Chemistry and Maths in September and shared how staff have supported her aspiration to study Medicine at university. Susie is not only finishing Year 11 with outstanding results, but 'having grown as a person with more confidence', thanks to the support of teachers and her involvement in the student council and school sports teams.
Celebrating by her side was friend Grace, who achieved 9 GCSE grades 9-8, as well as a D*2 in BTEC Child Development. Grace shared how much she has enjoyed her time at Hinckley Academy, "I have had a lovely time here, I have made lots of friends, been really supported by teachers and am so pleased with my results."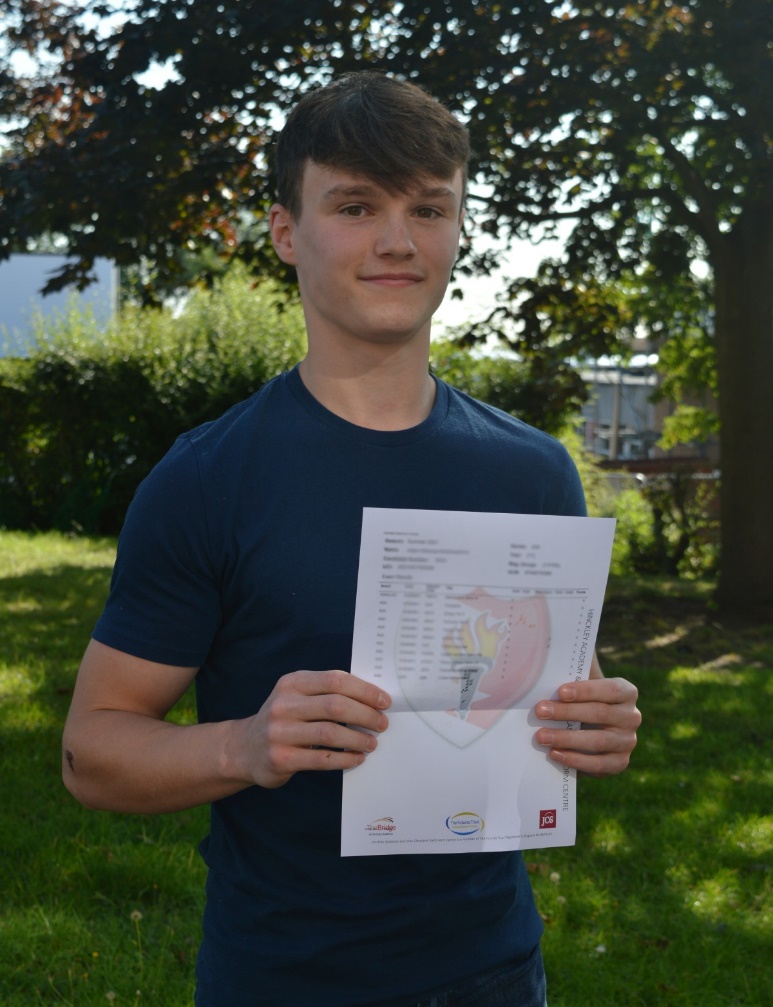 Fellow student Adam achieved 11 GCSEs at grades 9-8 and aspires to study Medicine at university after he completes his A Levels. He shared, "I am happy overall, especially with my History grade," adding, "I have amazing memories here, especially of the South Africa PE trip." Adam also said how grateful he is to his amazing teachers.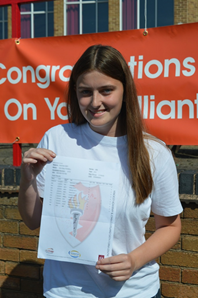 Also celebrating being awarded 11 GCSEs at grades 9-8 is Erin, who is now excited to start post 16 study at JC6. Having also successfully completed her Silver Duke of Edinburgh Award expedition the day before results day, Erin shared how she couldn't believe it and that she still needed some time to let it all sink in. Erin said, "I have chosen to study at JC6 as I know the teachers, and they have been really supportive, especially over the past two challenging years."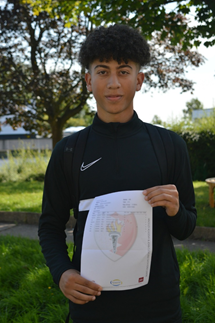 Hard work paid off for Kaedan, who secured the results he needed to move on to a Level 3 Apprenticeship in Electrical Installation. He said, "I was quite nervous before I got my results, but I am really pleased especially with my Science and English grades." Kaedan added, "all the teachers have been really supportive, and I am quite sad to be leaving. The school has definitely prepared me for my next steps."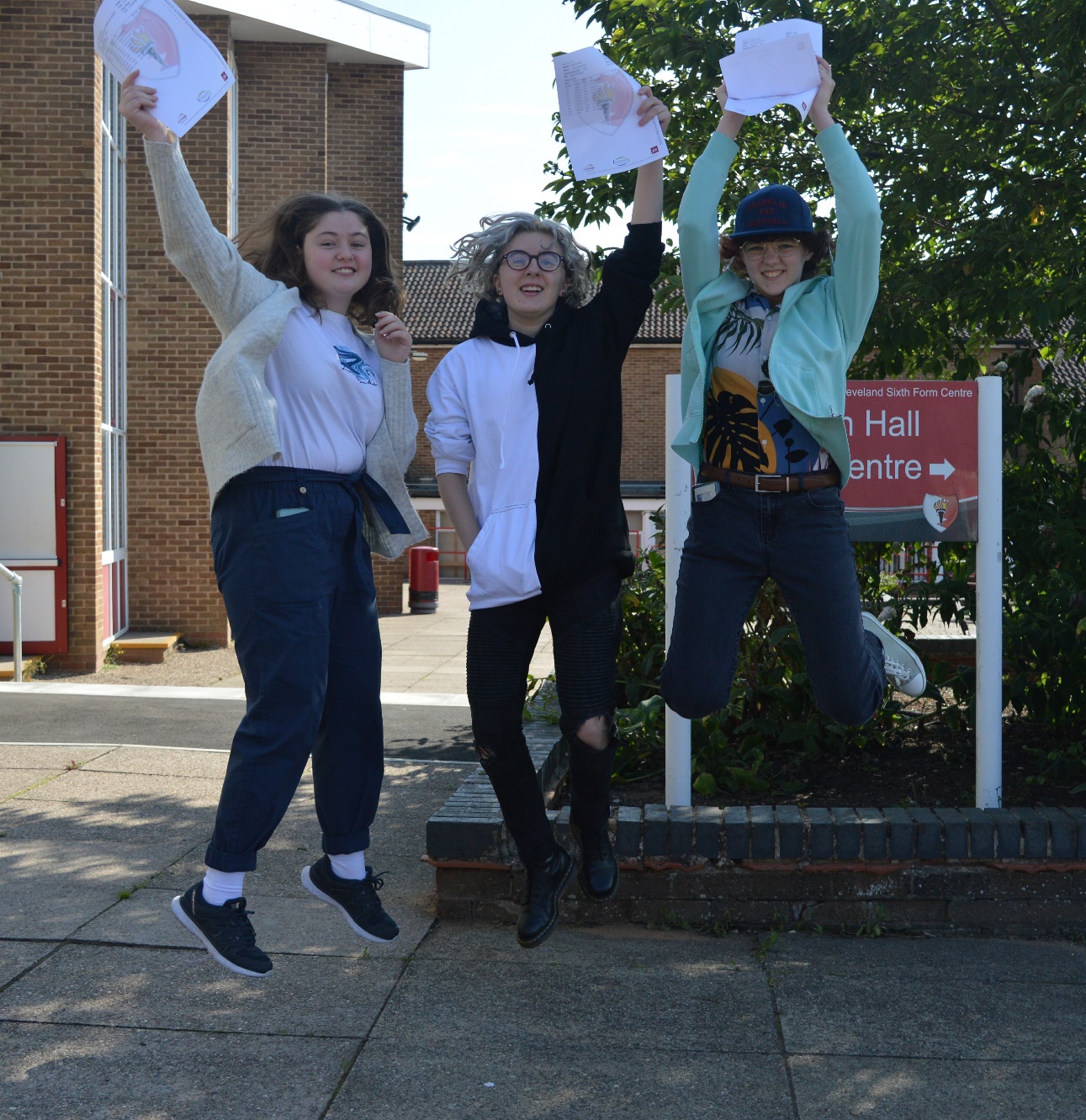 Friends Keira, Stephanie and Grace celebrated together and congratulated each other after receiving their results. Keira shared how she is now excited to study Physics, Chemistry and Art & Photography at JC6, after achieving 7 GCSEs at grades 9-8, as JC6 allows her to study a broad variety of subjects.
Echoing the sentiments of all the staff at Hinckley Academy, Mrs Hickman concluded, "I am extremely proud of all our students, the hard work and resilience they have shown has been truly astounding. Everyone at Hinckley Academy would like to wish the Class of 2021 all the very best, and we know that a bright future awaits each and every one of them."