Holocaust Memorials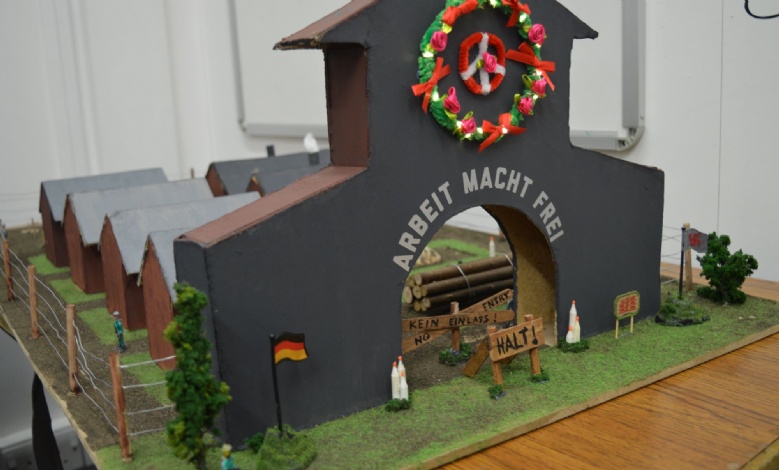 Students have been praised for their sensitivity, creativity and hard work during a recent project to create objects of remembrance.
Year 9 Year Leader and Teacher of History, Mr Stocks, has praised students in his year group for their hard work during a recent project to create a model or PowerPoint in remembrance of the Holocaust.
Students produced emotive and thoughtful pieces which reflected their strong understanding of historical events, as well as using creativity to show the importance of remembrance.
Year 9 student Josh created a large scale model of Auschwitz, which took him three weeks to complete at home. Josh said he wanted to, "show what it was like in Auschwitz after the Holocaust, to show what people had to go through and to remember them". The level of detail in the piece is truly remarkable, with
fences, graves, signs and buildings all created by hand, Josh even included lights on the wreath above the entrance.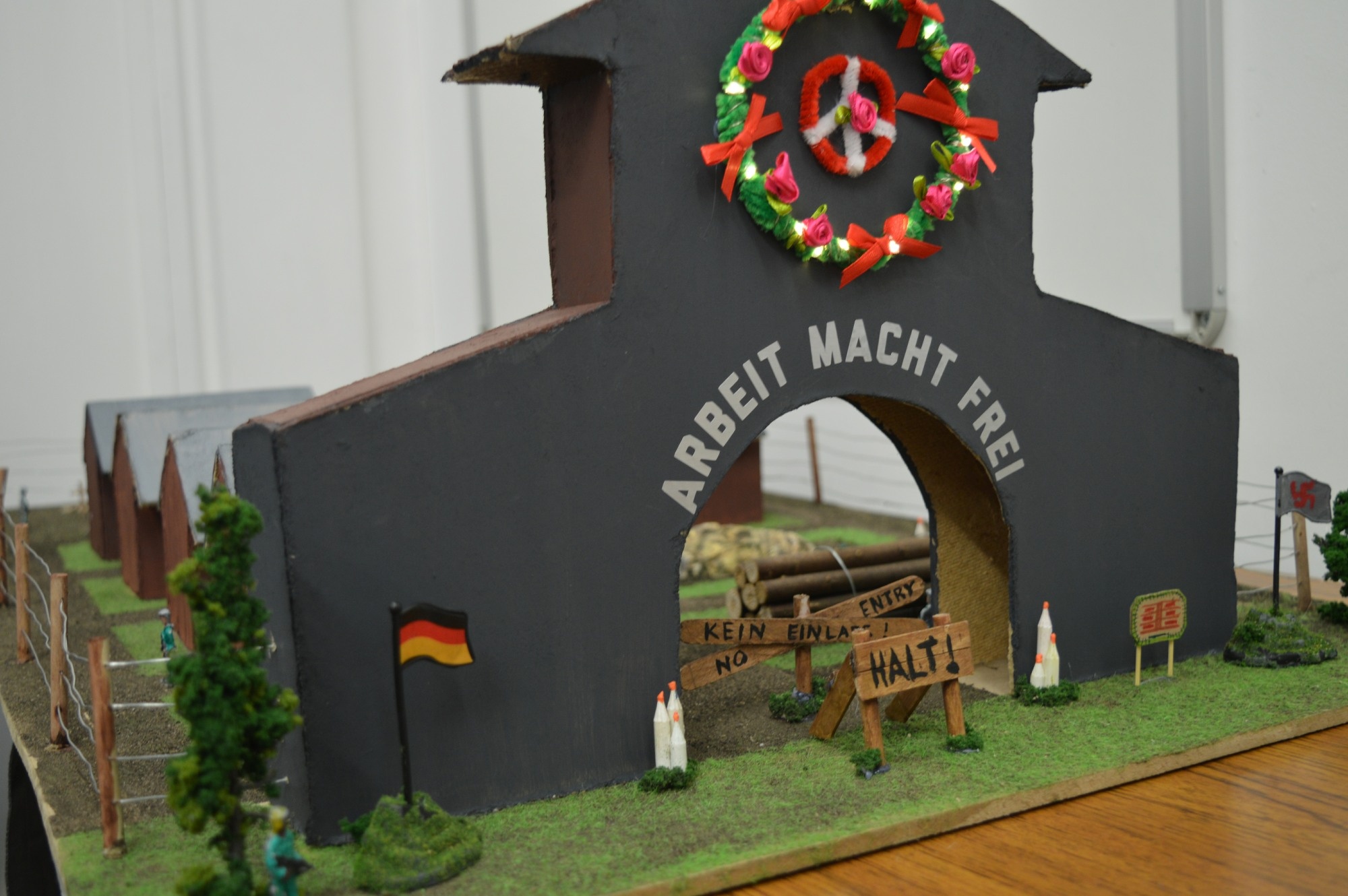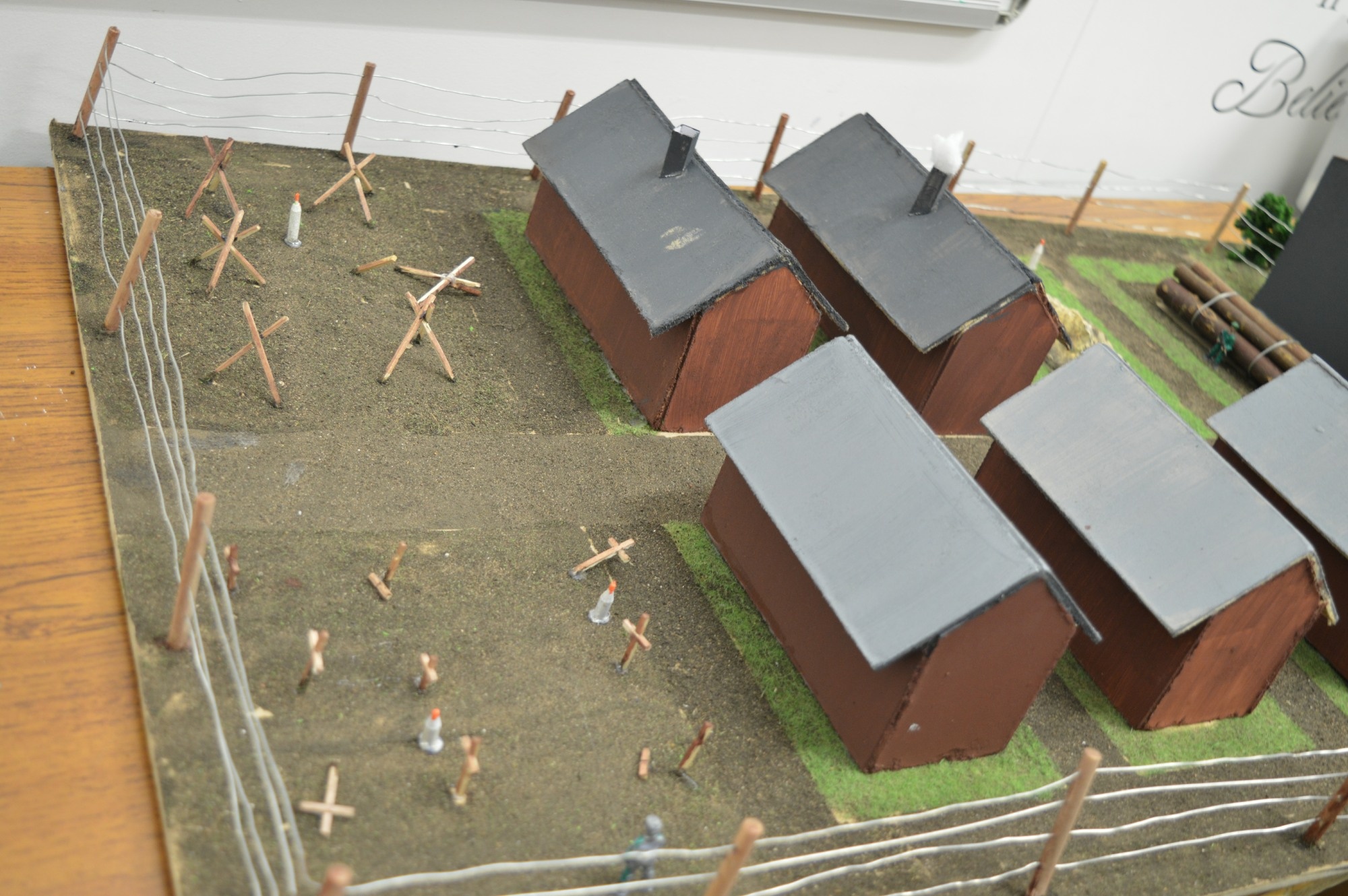 Classmate Max also created a model, this time of a lit candle with a gold flame as a metaphor for remembrance. On the candle he wrote six poignant facts about the Holocaust including, 'The Holocaust, known as the Shoah, was the genocide of the Jews during World War 2', to keep these important facts in peoples minds.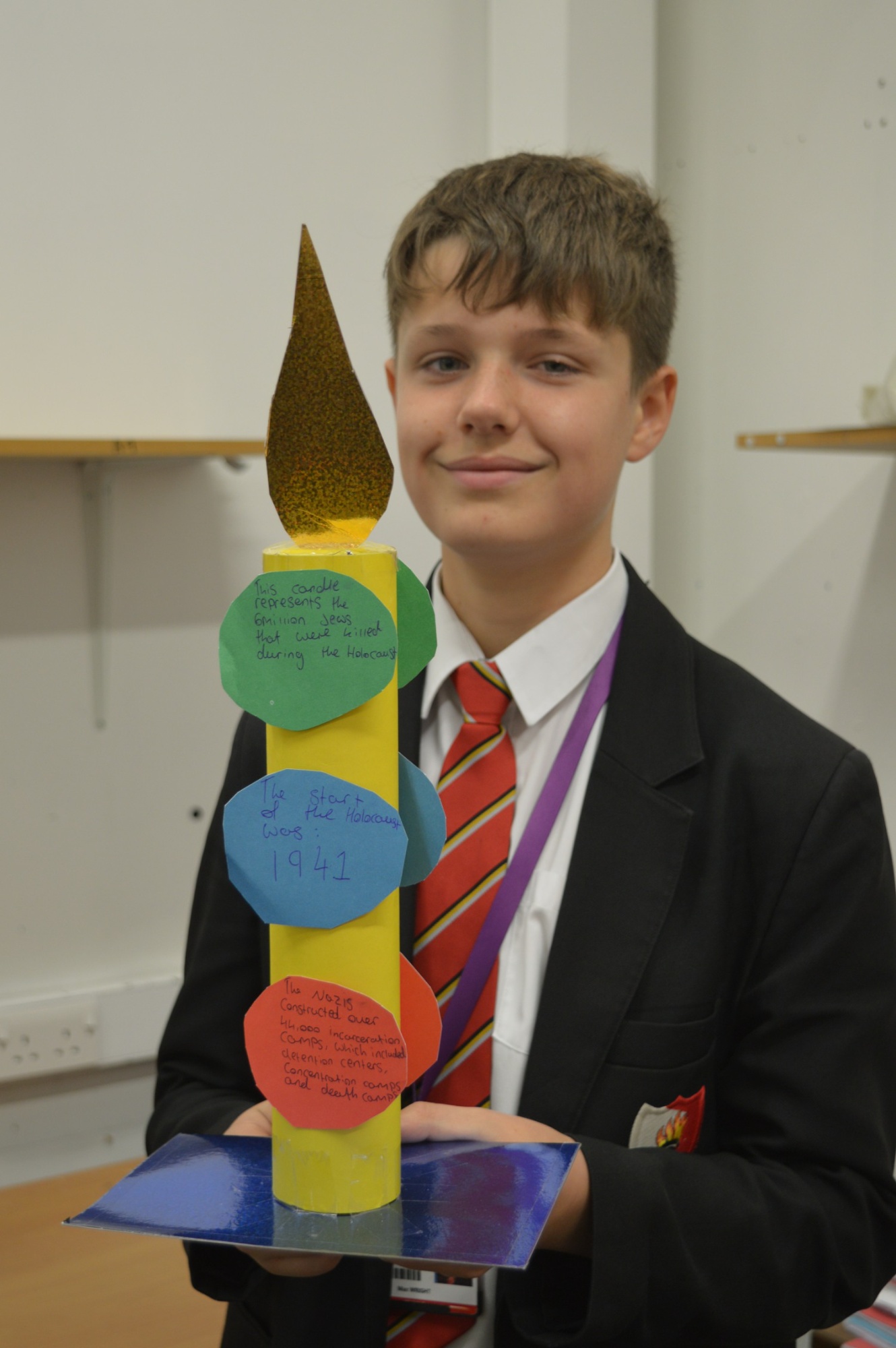 Olivia created a piece of emotive sculpture for her piece, with meaning behind each element. She explained, "the tree represents the Jews lives, while the branches and leaves show the minority who survived. The wire shows how they were trapped and the hand with 6 million carved into it, the estimated number of Jews who lost their lives, shows their grip on life."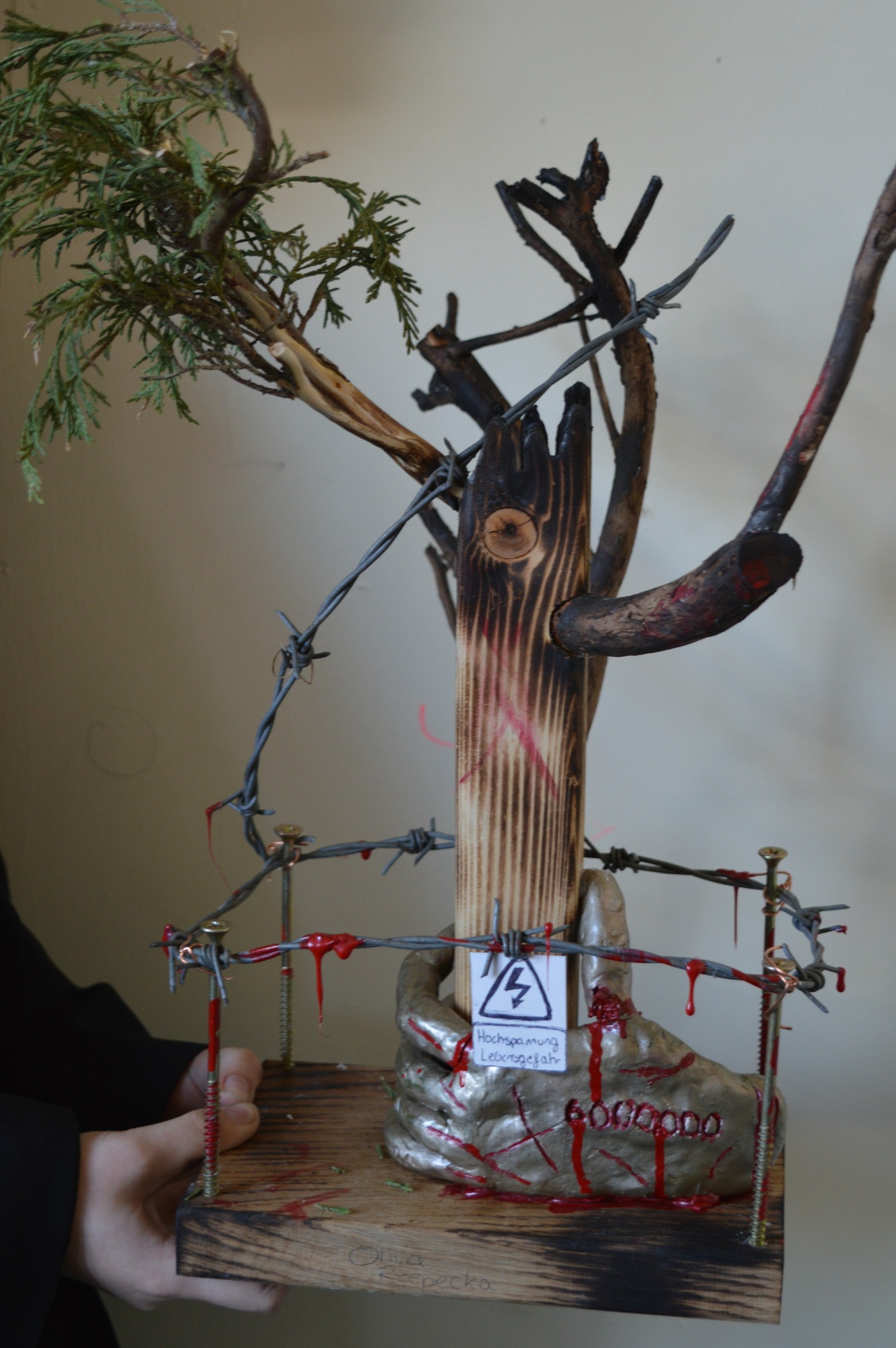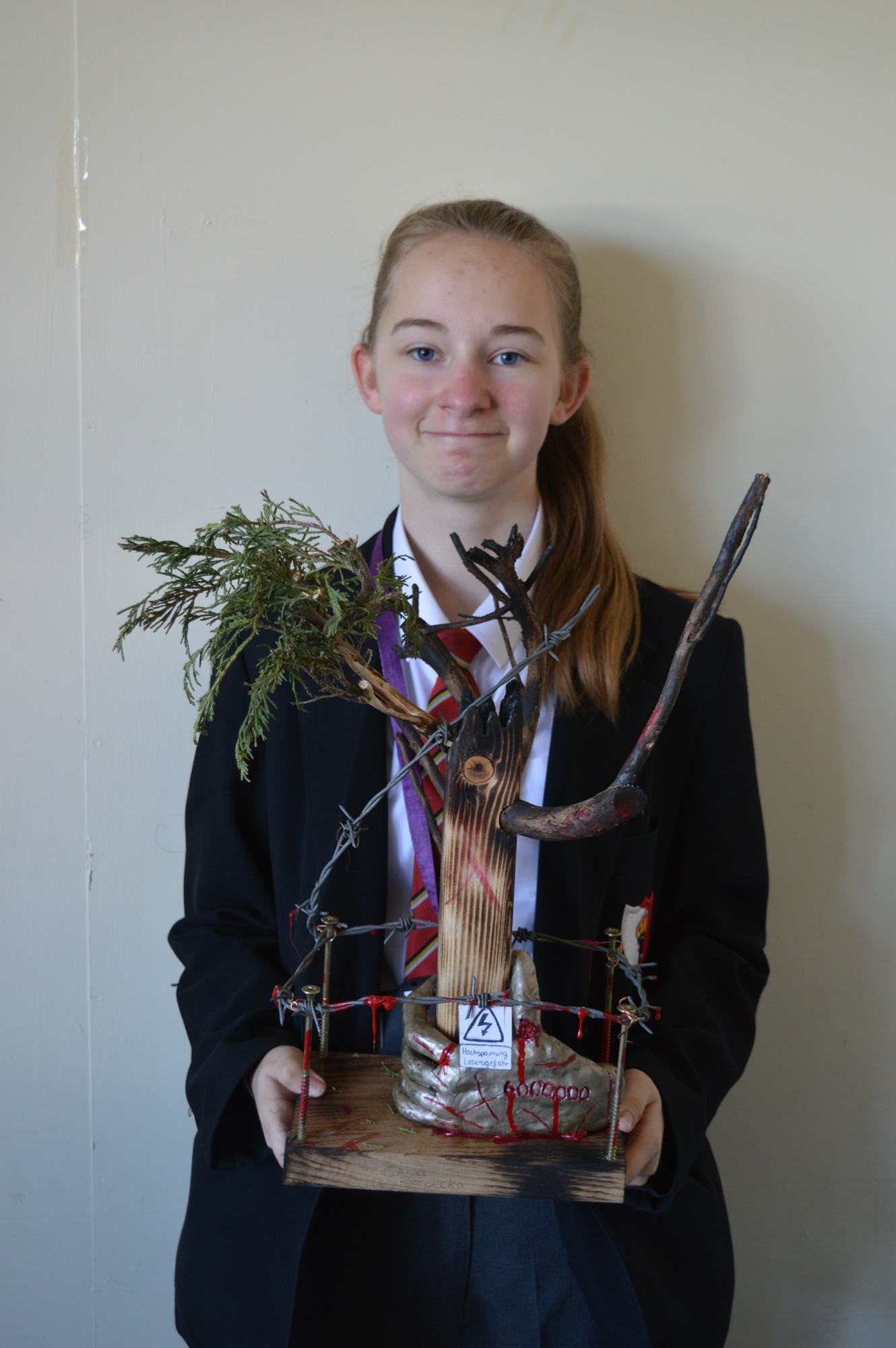 Students were congratulated on their mature and emotive response to the project brief and have created truly moving objects of remembrance. Mr Stocks said, "I am really proud of the hard work and effort these students have shown on this project and the way they handled such a sensitive issue. I am incredibly proud of the PRIDE values these students have shown during this whole project."