The University of Cambridge Digital Psychology Workshop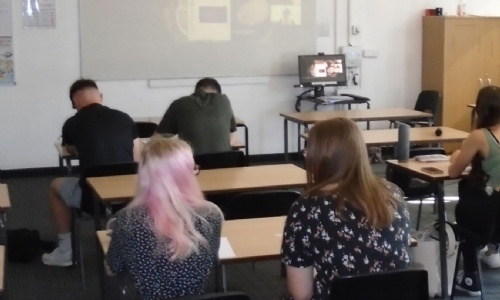 Year 12 Psychology students at JC6 participated in a digital outreach session led by The University of Cambridge Psychology Department recently, in partnership with the 'Politics Project'.
JC6 were delighted to be invited to be involved in this new pilot programme which launched this year, after being identified as a key partner by The University of Cambridge. The online session enabled the sixth form to continue a long history of providing unique academic opportunities thanks to strong links with top universities across the UK.
The digital session encouraged students to apply to study Psychology at University, and to Cambridge in particular. Students enjoyed an interactive talk led by one of the Cambridge Psychology faculty, and it allowed the group to gain more of an insight into what studying psychology at University is really like.
The unique opportunity also aimed to break down some myths about studying at Cambridge, and encourage additional applications to study Psychology at Cambridge. JC6 has a proud history of students securing places at top universities across the country, including Oxford, Cambridge and other Russell Group Universities.