Ambassadors Unveil New Bridge Newsletter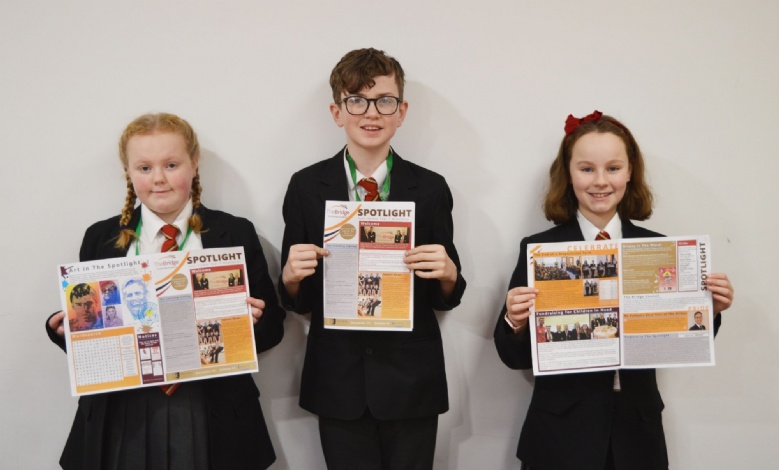 Extra! Extra! Read all about it! Introducing 'Spotlight' your student newsletter!
The Bridge Marketing Ambassadors, Year 7 students Noah, Charlotte, Henry and Isabella, have been hard at work over the past few weeks creating a brand-new student newsletter to share an insight into life at The Bridge.
Each edition of 'Spotlight' will shine a light on life as a Bridge student, from learning and clubs, to charity and community events, our students have created a wonderful celebration of all things Year 7 - even including a Bridge themed wordsearch! The newsletter is made by Year 7 students for Year 7 students and their parents and carers, to celebrate their first year at secondary school.
The student team have had creative control over the whole publication, from the deciding on the name and design, to conducting the interviews and finalising the layout. They have held regular meetings, worked to tight deadlines and displayed not only great teamwork, but commitment and passion. We are delighted to now share the result of all their hard work and are incredibly proud of them!
(All Year 7 students will receive a copy of 'Spotlight' to bring home on the last day of term.)
Happy reading, and we look forward to sharing the second instalment with you next term!
Download your copy below: