Philip Pullman Author Event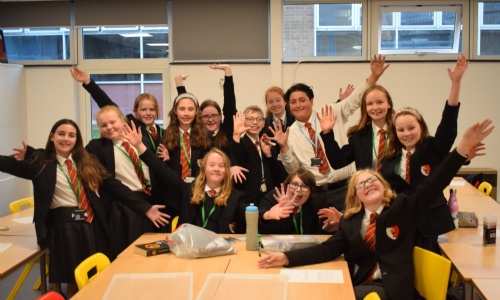 Year 7 and 8 took part in a live virtual event with the author of 'His Dark Materials'
Students in Year 7 and 8 were invited to attend a live virtual event this week with Philip Pullman, the author of the fantasy trilogy, 'His Dark Materials'.
Mrs Crisp, School Librarian and event organiser said, "Students really enjoyed the Philip Pullman event and produced some really interesting daemon's during their activity session. During the live event, one of the
first questions Philip Pullman answered was asked by one of our students! Layla in year 7 asked: 'Did you base the character of Lyra in His Dark Materials on somebody you know?' "
The event gave students a unique opportunity to hear from a best-selling author and was another great opportunity to support the importance of reading for pleasure.