Year 8 Student Wins National Poetry Competition!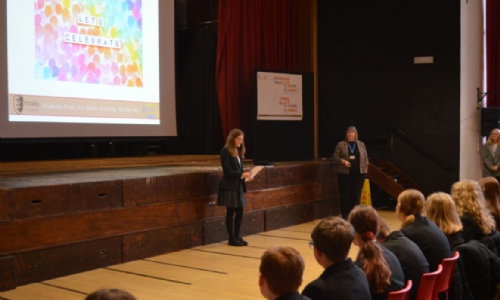 Eva won a national radio competition to write a Christmas poem!
Big congratulations to Eva in Year 8 who has won a Virgin Radio poetry competition!
Eva's competition entry was a fantastic poem about Christmas titled 'Forces Family Christmas'. She was announced as the winner live on the radio by Chris Evans on Monday and has shared how she was excited, and a bit scared to talk live on air!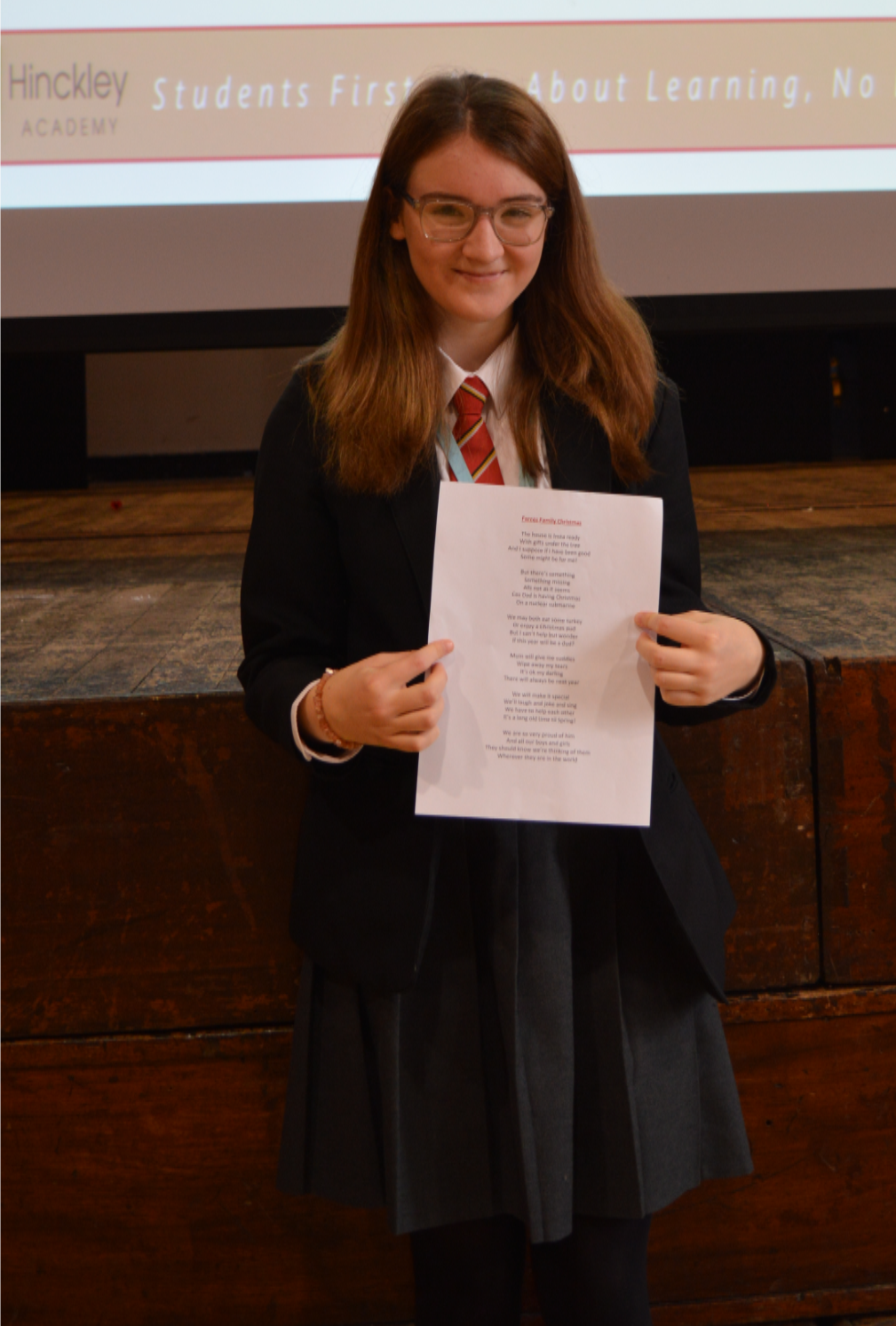 As the winner Eva will now receive a trip to London, spending money, tickets to a West End show and a Sky TV subscription for a year! Eva enjoys English and studying poetry in school and we are extremely proud that she has continued to explore this outside of the classroom.
Eva read her poem out in front of her year group celebration assembly on Friday and staff and students all joined in to congratulate her on her achievement.
Congratulations from everyone here at Hinckley Academy —We are very proud of you!
---
Please enjoy reading Eva's winning poem...
Forces Family Christmas
The house is Insta ready
With gifts under the tree
And I suppose if I have been good
Some might be for me!
But there's something
Something missing
All's not as it seems
Cos Dad is having Christmas
On a nuclear submarine
We may both eat some turkey
Or enjoy a Christmas pud
But I can't help but wonder
If this year will be a dud?
Mum will give me cuddles
Wipe away my tears
It's ok my darling
There will always be next year
We will make it special
We'll laugh and joke and sing
We have to help each other
It's a long old time till Spring!
We are so very proud of him
And all our boys and girls
They should know we're thinking of them
Wherever they are in the world