Students Create Model Cells in Science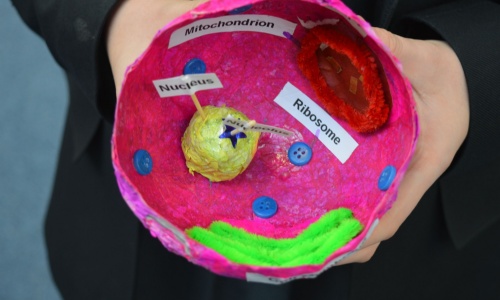 Outstanding learning preparation in The Bridge
In Science our Year 7 students are currently studying cells - the building blocks of life and were asked to create a model of either a plant or animal cell as their learning preparation.
Students shared their models with the class today and have produced some fantastic work! From Lego and 3D printed designs, to cakes, dough and Minecraft, all students have demonstrating PRIDE and should be really proud of their achievements.
Students presented their work to the class and explained how they made their cell, identified the parts in the model and explained their function.
Well done for displaying PRIDE in your work Year 7!