Year 6 -7 Virtual Coffee Morning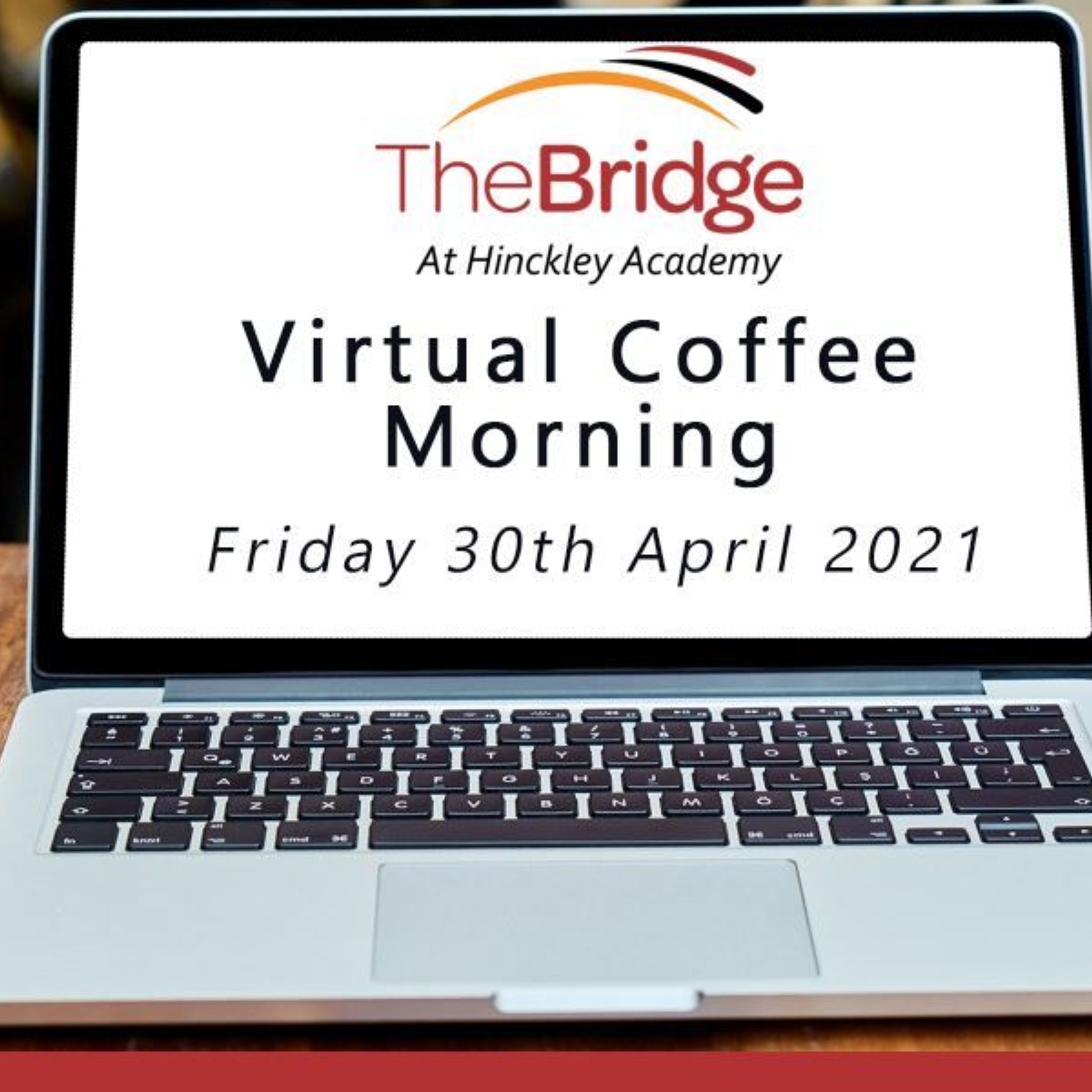 ​A transition event for parents and carers of Year 6 students joining Hinckley Academy in 2021!
Here at The Bridge at Hinckley Academy, we understand that consistent support is vital in ensuring a smooth and comfortable transition to secondary school. This is why we schedule regular events to ensure we offer the specialist support, advice and information that helps students and their families feel fully prepared and confident ahead of their first day. We shared a list of the transition events we currently have planned in your 'Welcome Pack' and we are delighted to now be able to invite you to our first event!
You are warmly invited to join Miss Bull, Director of The Bridge for a 'Virtual Coffee Morning' on Friday 30th April, 9am-10am via Microsoft Teams. Miss Bull will also be joined by Ms Mungovan, SENDCO and Mrs Potts, Bridge Specialist, to offer additional support, information and advice. This online event is designed to bring The Bridge community together and help you to become familiar with key members of our team, it is also a perfect opportunity to ask questions and to start an open, supportive dialogue about starting secondary school.
We very much hope that you will be able to join us and ask that attendees RSVP and send any questions to: thebridge@hajc.leics.sch.uk
Once you have submitted your RSVP you will receive the access link within 48 hours of the event.